Ep. 12: Mrs. Pearlie Mae Jackson Trotter: a Jewel of the Mississippi Delta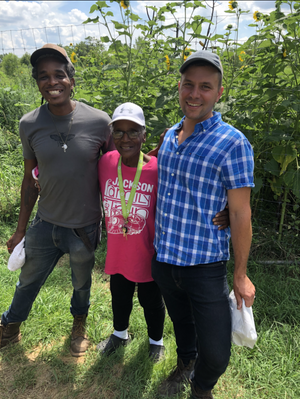 This interview overflows with deep wisdom, rough experience and a heapin' side of humor all in Ms. Pearl's pecan smooth Mississippi cadence and style. It is uncharacteristically long for our conversations and we know you will be BLESSED by every minute! Ms. Pearl is a daughter of the delta and migrated north. She was born and raised in what would today be considered deep poverty in the then and now poorest state of the union in a time and place where slavery was dead in name only.  White supremacy and deep oppression of the working class was and remains a very real and present danger to peace, health, economic and spiritual progress in our beloved Mississippi.
There will be some parts of Ms. Pearl's personal life story that might be hard for some listeners to hear.  Also Ms. Pearl will be speaking from her deep life experiences, in her dialect and through her ways of knowing the world in which she matured.  Please listen as always with a beginner's mind and an open heart to her intense sharing. Due to strong language and vivid descriptions of racist violence, this may not be suitable listening for young children.
SEED STORIES TOLD IN THIS EPISODE:
Florida Broadleaf Mustard
Collard Greens
Rutabagas
Okra coffee
Shamrock/Wood Sorrel
May Apples
MORE INFO FROM THIS EPISODE:
ABOUT:
Seeds And Their People is a radio show where we feature seed stories told by the people who truly love them. Hosted by Owen Taylor of Truelove Seeds and Chris Bolden-Newsome of Sankofa Community Farm at Bartram's Garden.
trueloveseeds.com/blogs/satpradio
SUPPORT OUR PATREON!
Become a monthly Patreon supporter! This will better allow us to take the time to record, edit, and share seed stories like these.
FIND OWEN HERE:
Facebook  |  Tumblr  |  Instagram  |  Twitter
FIND CHRIS HERE:
Sankofa Community Farm at Bartram's Garden
THANKS TO:
---
Share this post
---
---
---
0 comment